THE GOAL: Leading by SYNERGIES
With competition constantly increasing in this globalized world, product utility has to hold its ground. In this situation, one of the greatest challenges companies currently face is that of creating a sustainable, scalable work environment conducive to diversity. The economic success of companies has been shown to depend not only on the necessary uniqueness of the portfolio, but also on establishing and fostering a dynamic synergy between portfolio and work environment. EMC2 prioritizes synergistic solutions and gives credence to this approach with its service packages. Our consulting packages include:


MANAGEMENT
Function-oriented services
Why does a sneaker with an integrated annual pass for local public transport cause so much hype that all shoes are sold out within two hours? In other words, how can you achieve acceptance for a new technology, in an established diagnostic market within the space of one week? The processes that precede these and other comparable successes have their foundations in the area of front loading and product specification. Comprehensive analysis of the market, understanding usage, and knowing what is needed to break through the barrier of adoption are core areas of expertise at EMC2, and our support can help you plan and implement transformative changes in your business.

CONSULTING
Process/strategy-oriented services
How can we successfully update business models? How is it possible to achieve 50 percent of diagnostic test volume including technology exchange in an established, more conservative market within 12 months? With an experienced outside perspective and the right approach, strategy and process development, along with portfolio analysis, we make it possible not only to take advantage of new trends as a fast follower, but also to shape these trends with your own variables. With 20 years of experience in strategy, process, and competition analysis, EMC2 will help you optimize your company's position in a dynamic market subject to multiple variables and challenges.

COACHING
Person/team-oriented services
Industry 4.0, with its digitally driven added value chains, is often likened to the fourth industrial revolution. It can dramatically effect working environments, leading to increased competitive cost pressure, loss of voice, and other anxieties, that can in turn increase pressure on managers, teams, and organizations to react. The basis for success here includes empowering capable managers and teams who are really passionate about what they do, and who create working environments that foster openness, diversity, and personal development. With its many years of experience in the executive management of multidisciplinary projects with international teams, EMC2 will help you master the challenges of modern leadership with specially developed modules.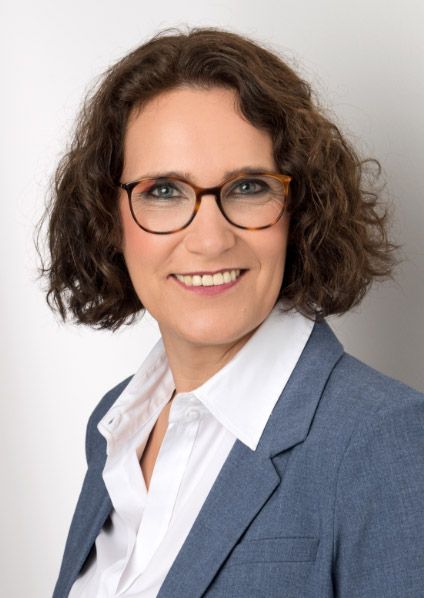 I am a biologist with a PhD in biology and over twenty years of professional international experience in leadership positions in biotech and health care. I am also a wife and mother of two grown children, and I lead the executive council of a riding club with four employees and 150 members.
Entrepreneurship and management structures have been common themes throughout my professional life. I've been responsible for establishing new units and innovative processes within large companies, the identification of new market segments, and the pursuit of convincing market introduction strategies across disciplines and countries. These real world experiences are some of the key skillsets that distinguish me and my core competencies in the areas of management and consulting. I am acutely familiar with the needs and demands of small organizations, and I believe that profiles and added value must be analyzed and customized across a spectrum of enterprise sizes.
As with any other biography, I too have had to rethink my path and reinvent myself, my role, my professional position, and my function; figure out just what's important, and integrate all of it into a coherent purposeful package.
---
THE EMC2 PORTFOLIO -
WHAT WE PROVIDE
Management
MANAGEMENT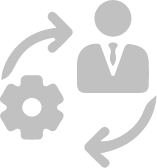 We analyze numbers and markets using innovation and identifying trends to generate the products of the future.
Product management
Product specification & front-loading
Product development
Go-to-market & commercialization strategy
Project management
Project composition and definition of work packages.
Project planning with milestone and capacity management.
Management of internal groups (stakeholders and advisory boards) as well as external groups (key opinion leaders, accreditation organizations).
By taking over these management functions, EMC2 closes gaps in time, resources and expertise in the areas of product and project management.
Consulting
CONSULTING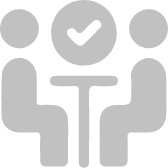 We will make sure you're ready for all challenges so you aren't leading your company reactively, but rather proactively into the future.
Process & strategy analysis
Analysis of process flows and interface efficiencies in organizations with detailed SWOT analysis and recommendations for optimization.
Analysis of the existing portfolio taking into account the competitive atmosphere, internal synergy effects, positioning on the market (brand expectation), and recommendations for optimizing the portfolio.
Analysis of organization structures and their functionality for the corresponding work tasks internal to the company, or with a focus on performance of the go-to-market strategy.
Strategy development, including a five-year plan based on internal and external conditions and variables, market analysis, customer trends, and innovative potential.
With an experienced outside perspective and 20 years of experience in strategy & process analysis, EMC2 facilitates measurable efficiency and increases in productivity and added value.
Coaching
COACHING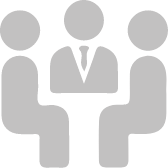 We work with managers, teams, and organizations to make diversity an everyday reality and personal development a practical goal.
EMC2 offers various modules in the area of coaching that are oriented towards individuals as well as teams and organizations. A productive working environment that promotes diversity and leadership increases team satisfaction, performance, and agility. The coaching module from EMC2 conveys up-to-date knowledge on leadership and diversity, thus creating new resources for management and consulting.
COACHING MODULE
One-on-one & speed coaching
Interactive presentations
Workshops – training & continuing education
SEMINAR MODULES
Day seminar: "Strong Women – Lost in Translation"
Day seminar: "Of Farmers and Hunters – Your Leadership Journey"
Weekend seminars: Further education & wellness